Drawings
Performance
Installation
Paintings

Moving Island

Project
every 10 years

PechaKucha presentation by Vjeko Sager
August 15th, 1452.

The first stone has been thown into the sea 300 years before August 15, 1452 when people of this bay decided to make an island in the middle of the sea. From that day onward, their descendants continue to throw rocks into water.

On August 15, 1452 the citizens of Perast of the Bay of Kotor (today Montenegro) finally build the church Madonna of the Rock and dedicated it to celebrate her miracles.



August 15th , 1993.

War in my country continues. I decided to do something in response to violence, hate and human mindlesness. I brought my works to the Island. Form now on I will use this sacred place to reflect and try to understand who I am . I exhibited paintings of fishes, pierced with harpoons and hooks, mute as people who live under the violence. I performed underwater performances / meditations. I wanted to become a fish.


August 15, 1994.

I am getting ready to leave this country. Go away. Anywhere.
I got one-way ticket to Vancouver, some place in Canada. It is my escape form here, a journey without destination. The date on my ticket is September 14th, 1994. Soon I will be far away from here. This place will exist only in my memory.


August 15th , 2003.

I came back in order to bring the island with me to Canada.
I tied myself with a rope to the island. I closed my eyes and jumped into the sea. I swam and swam with my eyes closed. After a while, I got tired and I stopped swimming. I opened my eyes and I was still in Montenegro.


August 15th , 2013.

I want to build an island in Canada.
At noon, I arrived at Deep Cove's pier carrying a big stone marked "August 15, 2013". I threw it into dark waters of the bay. My wife took some pictures and video of the event and local artist Steve arrived with a small stone in his pocket. He also threw his stone in the water and now the future island has two rocks in the foundation.

Who knows, maybe local people continue to throw stones or other stuff into the ocean (? ) and maybe on August 15, 2313 they will celebrate their heroic effort of making an island here in Canada?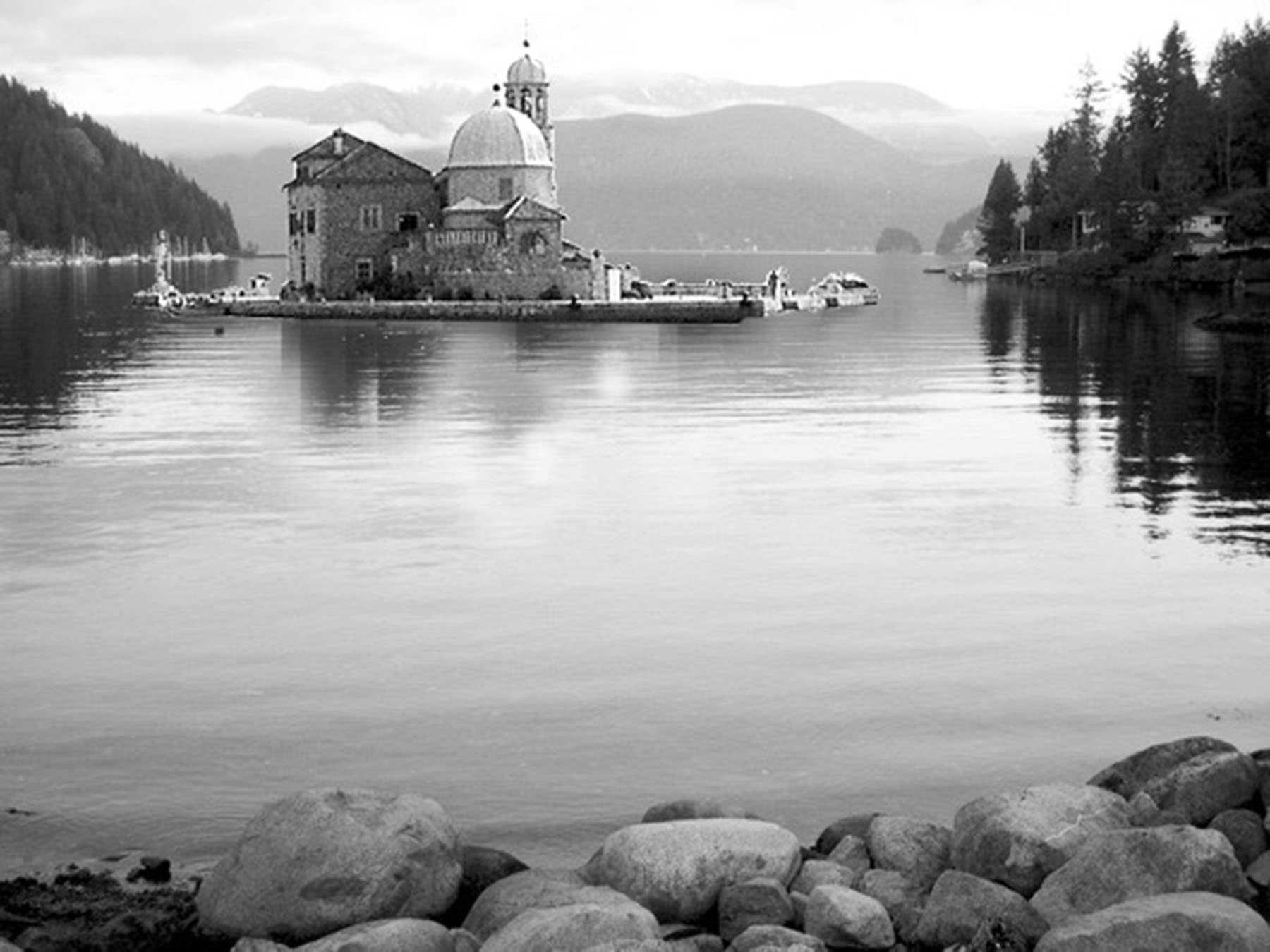 I still miss my island and I made a small replica in terracotta. Sometimes I carry this model with me on my walks to the beach and I play with it, pretending to be real.



And then I wake up form a dream and fall into another one which some call reality.

Moving island dreams.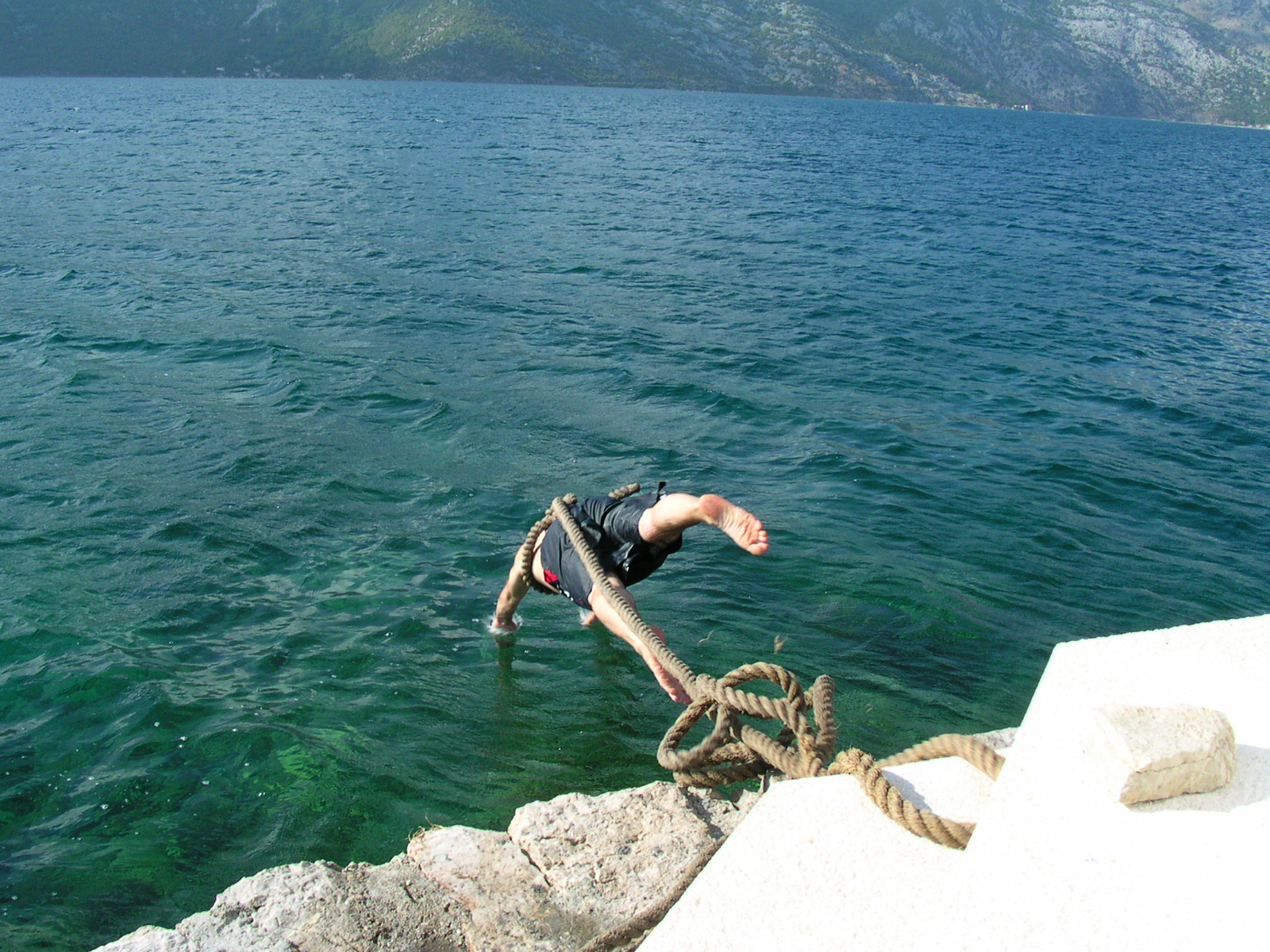 ©

Vjeko Sager ::
all rights reserved